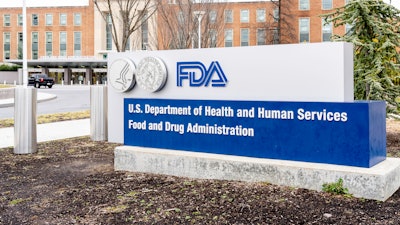 iStock
Draeger Medical has recalled its Seattle PAP Plus Breathing Circuit/Anesthesia Kits for risk of loose or detached components that can restrict breathing support.
The recall affects 570,459 distributed between January 1, 2019 and February 28, 2023. The company reported no injuries or deaths related to the issue.
The Draeger Medical Seattle-Positive Airway Pressure (PAP) Plus system is intended to provide Bubble continuous positive airway pressure (CPAP) therapy that supports infants who are struggling to breathe (in respiratory distress) while in the hospital.
The other products included in this recall are breathing circuit and/or anesthesia kits used together with ventilators during surgery or in the intensive care unit to support the breathing of infants, children, and adults.
Draeger Medical is recalling the Seattle PAP Plus as well as VentStar and other breathing circuit/anesthesia kits after finding that glued connections may loosen before or during ventilation due to a manufacturing error. Partial or complete detachment of components including the water trap, y-piece, or hose connector, may occur as a result.
Loosening or detachment of these parts can interrupt the breathing circuit and may cause severe injury including lack of oxygen (hypoxia) or death. The risk of injury or death is especially great for critically ill patients including newborns (neonates).