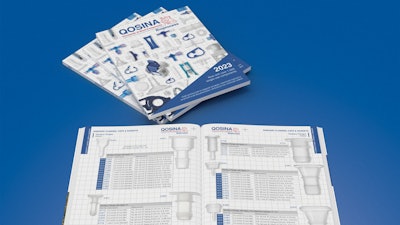 Qosina
Qosina, a global supplier of OEM single-use components to the medical and bioprocess industries, is thrilled to announce the release of its new bioprocess components catalog, available in both print and digital formats.
The new single-use bioprocess catalog includes more than 1,500 stock components and is a complete resource guide for bioprocess single-use system integrators and biopharmaceutical end-users. Qosina continues to expand its portfolio with new products and partnerships, with more exciting announcements coming soon.
From design phase, prototyping, development to manufacturing, Qosina is a one-stop source for high-quality, single-use OEM components and is committed to supply chain continuity and operational excellence.
To request a complimentary copy of the 2023 Qosina bioprocess catalog, please visit www.qosina.com/bioprocess-catalog-request.