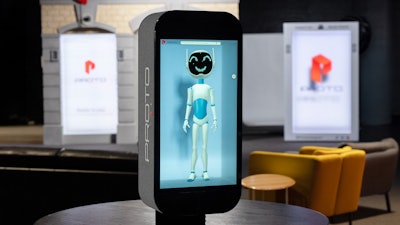 Proto
Proto announced launch of ProtoGPT: Conversational AI Avatar Holograms for Enterprise. This technology merges holographic visuals with advanced AI conversational capabilities, tailored specifically for enterprise customers in the education, medical, and customer support sectors.
ProtoGPT's first manifestation is in ProtoBot, the first AI hologram chatbot which will come loaded on every Proto hologram unit sold. ProtoBot was developed in partnership with CodeBaby.
Applications including:
Medical training, diagnostics and support: Virtual healthcare consultations offer real-time advice, information and even companionship.
Customer Service and support: With instant product and service expertise along with 24/7 availability, ProtoBot assures an enhancement in user experience, drastically reducing wait times.
Marketing Interactions: Brands can offer unique, immersive experiences, elevating consumer engagement to new heights.