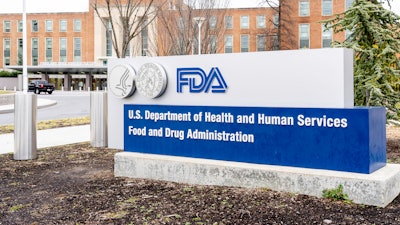 iStock
The FDA has identified this as a Class I recall, the most serious type of recall. Use of these devices may cause serious injuries or death.
Recalled Product
Product Names:

HAMILTON-C1 with SW version <2.2.10 and neonatal option installed
HAMILTON-C2 with SW version <2.2.5 and neonatal option installed
HAMILTON-C3 with SW version <2.0.9 and neonatal option installed
HAMILTON-T1 with SW version <2.2.10 and neonatal option installed

Product Codes:
Model Numbers:

C1, T1 V2.2.x and before
C2 (all)
C3 (all)

Distribution Dates: December 10, 2010 to May 1, 2023
Devices Recalled in the U.S.: 21,429
Date Initiated by Firm: June 15, 2023
Device Use
Hamilton ventilators are used for people who require full or partial breathing assistance from a mechanical ventilator. Health care professionals use them during patient transport within or outside hospital settings. The ventilators support adults, children, and optionally infants and newborns.
Reason for Recall
Hamilton Medical Inc. is recalling the HAMILTON-C1, C2, C3, T1 ventilators after receiving reports of software issues that may cause the ventilators to stop without notice. The ventilator will switch to 'Ambient State' if the device is used for more than 91 days without a restart.
During the 'Ambient State' the ventilator will alarm and display the following on the screen: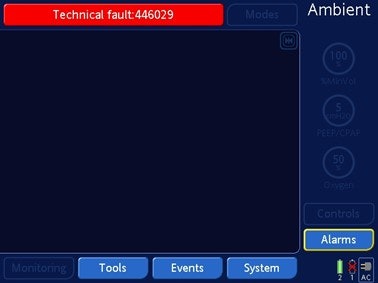 This may require a health care professional to intervene, provide air supply to the patient with a manual resuscitating device, and use an alternative device. Serious consequences or death may result for patients who do not breathe on their own or do not receive immediate intervention.
There have been 80 reported complaints, no injuries, and no deaths related to this recall.