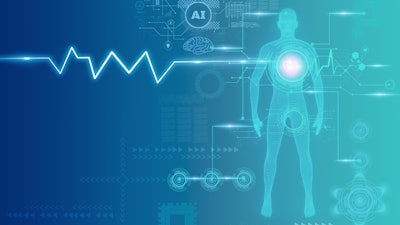 iStock
GE Healthcare today unveiled its latest ultrasound, Voluson, Expert 22, which uses graphic-based beam former technology to produce higher quality images and offer greater flexibility in imaging functions.
The Voluson Expert 22's Lyric Architecture allows for new imaging and processing power to achieve higher resolution, detailed images—and increased independence from body habitus and other difficult scanning conditions. The Lyric Architecture generates improved penetration, resolution, and frame rates to reveal fine anatomy in 2D/3D/4D with ease, and delivers uniformity throughout the image with increased spatial and contrast resolution.
Voluson's 23.8 inch high-definition ultrasound (HDU) display offers three image sizes including unique full screen images that allows clinicians to work comfortably and see finer details with ease. Clinicians can personalize the user interface according to their unique preferences and Respond probe activation automatically initializes the probes and presets when removed from the probe holder.
AI-powered tools include SonoLyst, which helps identify fetal anatomy seen on standard views while enhancing efficiency by up to 65% by adding annotations and measurements; SonoPelvicFloor, which simplifies the exam process by 80% automating plane alignment and measurements while offering workflow guidance to improve efficiency while eliminating uncertainty; SonoCNS which supports consistent measurements and help drive workflow efficiency and reduce exam time by 81% by helping align and display recommended views and measurements of the fetal brain from a 3D Volume.