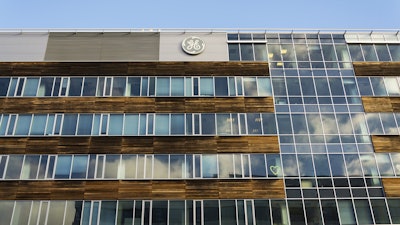 iStock
GE Healthcare released an updated fixed X-ray system, the next-generation Definium 656 HD.
Leading GE Healthcare's portfolio of fixed X-ray products, this latest generation of the overhead tube suspension (OTS) system delivers automated, efficient exams that impart clinical confidence while simplifying workflow, improving consistency, and reducing errors to help keep radiology departments running smoothly.
X-ray imaging often provides the entry point to diagnostic imaging - accounting for 60% of all imaging studies conducted. As a result, X-ray technologists, radiologists and radiology administrators are required to manage an ever-increasing caseload, while facing challenges from the heavy lifting, repetitive motions and long hours required that lead to a high work-related musculoskeletal disorders rate, as well as 'repeat and reject' rates as high as 25% resulting from variability in patient positioning and exam set up.
The Definium 656 HD, featuring the Intelligent Workflow Suite, is a digital radiographic system powered by GE's FlashPad HD high resolution detectors and the latest Helix 2.2 advanced image processing software. Combining the highest levels of motorization, automation, assistive intelligence and advanced applications with fastest movement and highest weight capacity in GE Healthcare's fixed X-ray portfolio, the system acts like a 'personal assistant' to help technologists deliver consistent, efficient, and highly automated imaging exams that impart clinical confidence across the radiology department, while also improving overall patient experience by keeping workflow control in the room for healthcare providers.