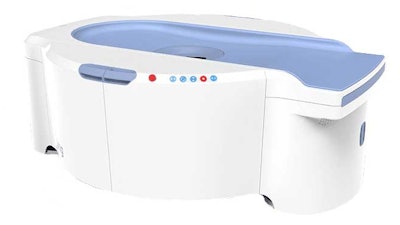 Koning
Koning Health, which designed a breast-only CT scanner for accurate early detection of breast cancer without the uncomfortable compression of mammograms, is expanding its fundraising efforts.
The company completed its prior funding campaigns on the Republic crowdfunding platform in January of this year, having raised over $2.1 million. Now it has kicked off a new campaign on StartEngine.
"Since we had great success with the Republic campaign at the end of last year, we're hoping to build on that excitement with another audience," said Lutao Ning, Koning CEO. "Based on the overwhelming support we gained from our prior crowdfunding experiences, including major introductions to new clinical partners that increased our sales pipeline, we're looking forward to a great campaign on StartEngine over the next few months."
The investment campaign will be used to continue building interest among investor and clinical communities. As Koning continues to advance its efforts in the breast imaging industry, this fundraising campaign will allow the team to reach more patients, and will continue the company's mission to impact millions of women's lives through early detection.
"We saw great interest in the company and our mission throughout our Republic raise. Now as we start to raise on StartEngine, we're looking forward to sharing our mission with a vast new community," said Naomi Cosman, Head of Marketing and Investor Relations for Koning. "StartEngine caters to hundreds of thousands of hands-on investors, all of whom make a significant impact in the push towards better breast imaging for women."