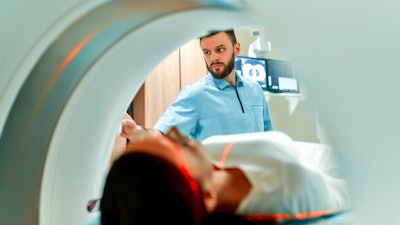 iStock
Six digital health start-ups from five countries have officially become the first cohort of the Edison Accelerator in Canada – a program designed by GE Healthcare and delivered in collaboration with Nex Cubed to accelerate, validate and scale innovative solutions that address important challenges in the healthcare sector.
The companies all focus on applying Artificial Intelligence (AI) to augment medical imaging with the potential to transform how healthcare is delivered. AI is poised to increase productivity and the efficiency of care delivery and allow healthcare systems to provide better care to more people. AI can help improve the experience of healthcare practitioners, with the goal of enabling them to spend more time in direct patient care and reducing burnout.
The companies in the program are:
As such, in addition to the six startups, Circle Cardiovascular Imaging, a prominent global medical imaging company, who is already collaborating and has integrated its stroke-focused AI-based tools with GE Healthcare's FastStroke processing platform, is leveraging the Edison Accelerator to accelerate the integration of its StrokeSENS software with the Edison Platform.
Over the next three months, the seven companies will test their solution within the Edison Digital Health Platform, which takes a vendor-agnostic approach to developing and deploying Artificial Intelligence at scale integrated within the clinical workflow. Each company will get a customized program plan and hand-picked mentors with the aim to accelerate integration and commercialization.
The program culminates with an Innovation Showcase during which all participants will present to a network of investors, potential business partners and customers, who could help take their companies to the next level. Subject to applicable regulatory authorizations, successful applications may have the opportunity to be distributed through the GE Healthcare Marketplace after culmination of relevant steps that include commercial distribution agreements. GE Healthcare Marketplace is GE Healthcare's online store that allows customers to find and buy applications and algorithms from a range of third-party developers that can be integrated within their clinical and operational workflows to help healthcare providers improve outcomes for patients.