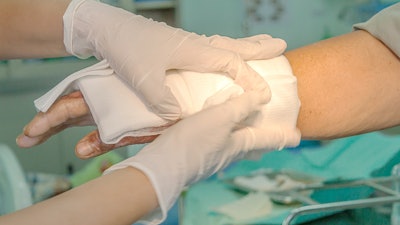 iStock
Spectral MD, a predictive analytics company with proprietary AI and optical technology for faster and more accurate treatment decisions in wound care, today announced $8.2 million in additional funding by the U.S. Biomedical Advanced Research and Development Authority (BARDA).
The funding supplements the original award announced on September 6, 2021, and brings the total funding commitment received by Spectral MD to more than $100 million since 2013.
The additional funding will further accelerate the commercialization of the company's DeepView Wound Imaging System by expanding the number of sites for the clinical training study for burn wounds, increasing DeepView's interoperability with health systems' electronic health records (EHR), and accelerating manufacturing readiness.
Spectral MD will expand DeepView's burn training study to include additional pediatric sites and U.S. Emergency Departments (EDs). The company anticipates the additional pediatric clinical data will increase the robustness and accuracy of DeepView's wound healing prediction in pediatric patients from the current level of 88%. The addition of EDs will facilitate establishing a clinical benchmark for DeepView's ED burn healing assessment, which we anticipate will have a major impact in the delivery of care for burns which is currently a challenge for the diagnosis of burn wounds.
With this award, additional interoperability features will be added to DeepView that allow for integration with major U.S. EHR systems, such as EPIC, Cerner and others. This is an important feature, as federal and state governments are promoting the adoption of EHRs to improve care quality, safety, efficiency, cost-savings and to reduce health disparities.
The award will also significantly increase production readiness in collaboration with its manufacturing partner utilizing validated current Good Manufacturing Practice (cGMP) for scaled production.