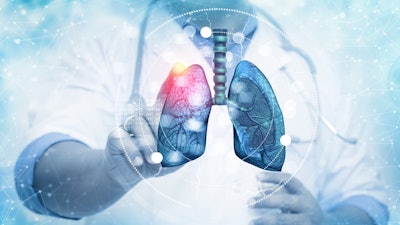 iStock
Optellum, an Oxford-based medtech company that provides a breakthrough AI platform to diagnose and treat early-stage lung cancer, has raised $14 million in a Series A funding round.
The investment will enable Optellum to scale its base, operations and commercial launches in the UK and USA; accelerate research and development; and expand its platform into personalized therapy decisions by integrating imaging data with molecular data, robotics, and liquid biopsies.
Optellum has attained FDA clearance, CE-MDR in the EU, and UKCA in the UK for its software platform Virtual Nodule Clinic. The platform can help physicians identify and track at-risk patients, and optimally diagnose the signs of lung cancer early, so treatment can be started sooner for patients with tumors, and invasive procedures such as biopsies on benign lesions can be minimized.
Optellum's platform was developed and clinically validated in partnership with leading universities and healthcare systems around the world. Optellum also has strategic collaborations with GE Healthcare and the Lung Cancer Initiative at Johnson & Johnson to accelerate clinical deployments and continue the advancement of the platform. In the UK, Optellum's solution is being used to predict at-risk lung nodules in a multi-center study with NHS Trusts as part of a major investment in AI for healthcare.