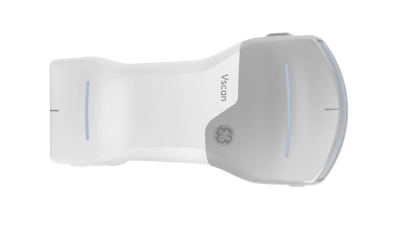 GE Healthcare
GE HealthCare and Sound Technologies today announced an agreement to distribute the Vscan Air, a wireless pocket-sized ultrasound, to veterinary practices in the United States.
Ultrasound applications in veterinary care present the opportunity to transform healthcare for dogs, cats, horses, cows, pigs, goats and exotic animals including small mammals and reptiles. Ultrasound enables the examination of internal organs in precise detail without the risk of ionized radiation and is generally inexpensive. It is an important tool in veterinary medicine as it allows vets to diagnose a range of conditions that animals are susceptible to and enables vets to examine internal organs in precise detail, unlike X-rays that typically provide an overall picture of the area.
The Vscan Air is a handheld wireless ultrasound device that has the potential to help expand the utilization of and access to point of care ultrasound (POCUS) for Veterinarians and the animals they care for. Vscan Air operates with both iOS and Android apps to provide flexibility to the user. As an ultra-portable device that has been tested to military drop standards, it can easily be taken to veterinary care environments both in and outside the clinic. Its small footprint design delivers high quality imaging to support assessments. Its simple easy-to-use app design makes it ideal for a range of assessments including Focused Assessment with Sonography in Trauma (FAST) exams, emergency cage and stall-side evaluations, needle guided aspirates and injections, as well as Equine musculoskeletal (MSK) evaluations.
The collaboration with Sound enables targeted point-of-care examinations in veterinary care.
As part of the collaboration agreement, Sound Imaging will serve as the exclusive distributor for Vscan Air for veterinary medicine in the USA and is a natural progression in a long-standing agreement to better serve customers.
GE HealthCare pioneered the first color pocket-sized ultrasound, Vscan, in 2010 and has since continued to revolutionize the way clinicians see patients. To date, there are over 30,000 Vscan Family systems in the pockets of clinicians, impacting the care of more than 50 million patients worldwide. The Vscan Air continues the company's commitment to innovation and transforming the clinical exam by making it easier to acquire high quality ultrasound images.