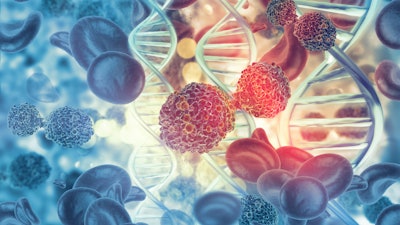 iStock
Today OncoPrecision announces $3.3 million in seed funding to further develop its Patient Micro Avatar technology which seeks to recreate cancer patients' disease ex-vivo to precisely evaluate the response of these avatars to a wide range of both Standard of Care and explorational treatments within a week.
The company's goal is to unlock precise patient-specific insights that may help oncologists determine the best course of treatment, as well as to collaborate with the biopharmaceutical industry to optimize the development of transformational therapeutics.
The funding was closed in April with the participation of SOSV's IndieBio, GRIDX, New York Ventures (the venture capital arm of the State of New York), Creative Ventures, Fundación Para el Progreso de la Medicina (a high-complexity diagnostics lab where the company's Argentine lab is based), exited biotech and non-biotech founders, as well as strategic angel investors and family offices. OncoPrecision has raised a total of $4.2 million to date.
The company's high-throughput platform focuses on obtaining patient-derived cells from biopsies and recreating the tumor microenvironment by combining them with proprietary engineered cells that seek to "trick" the cancer cells to act as though they were still in the patient's body. With this combination of patient-derived cells and engineered cells, OncoPrecision creates highly-miniaturized Patient Micro Avatars which are then dosed with single and combinatory drugs simultaneously. Each Avatar's response to treatment is then analyzed at a high resolution using flow cytometry and machine learning models that accurately track the response of the distinct cell populations within each Avatar. With these insights, OncoPrecision is hoping to offer its Drug Activity and Resistance Test (DART) as a service to assist clinicians to prescribe the most appropriate treatment, as well as collaborate with the pharmaceutical industry to increase the success rate of oncology drug development.
OncoPrecision is currently performing clinical validation studies with multiple cancer centers for its Acute Myeloid Leukemia and Acute Lymphoblastic Leukemia models and is advancing in the development of its technology for additional hematologic and solid cancers. The company is also in active drug development collaborations.