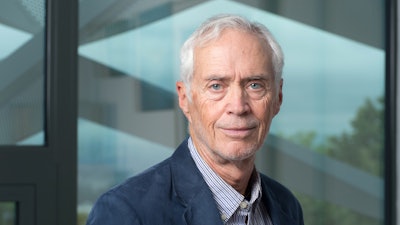 Business Wire
Opna Bio, a clinical-stage biopharmaceutical company focused on the discovery and development of novel oncology therapeutics, announced today that it has raised $38 million in a Series A financing, led by Longitude Capital and Northpond Ventures, with additional participation from Menlo Ventures. The proceeds will be used to develop novel fragile-X mental retardation protein (FMRP) inhibitors in oncology as well as a diverse portfolio of clinical and preclinical oncology programs acquired from Plexxikon.
Opna was co-founded by Gideon Bollag, PhD, who was appointed chief executive officer; Douglas Hanahan, PhD, distinguished scholar in the Lausanne Branch of the Ludwig Institute for Cancer Research and emeritus professor at the Swiss Federal Institute of Technology Lausanne (EPFL); and Joseph Schlessinger, PhD, professor of pharmacology at Yale University School of Medicine.
"We are thrilled to be a lead investor in Opna and to support this top-tier team of drug discovery and development experts who bring a strong track record of paradigm-changing cancer drug innovation and value creation," said Patrick Enright, managing director of Longitude Capital.
"I'm very excited about our rich drug candidate portfolio, which is focused on targeting immune suppression and other hallmarks of cancer," said Dr. Bollag. "As a new company, Opna offers that rare combination of a compelling novel drug target as well as a diverse pipeline of preclinical and clinical programs, some of which have shown combinatorial activity in our FMRP models."