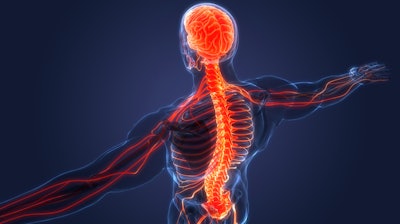 iStock
Life Spine, a medical device company that designs, develops, manufactures and markets products for the surgical treatment of spinal disorders, announced that it has received clearance from the U.S. Food & Drug Administration (FDA) to market the GHOST 3D-Printed Titanium Spacer Systems.
GHOST 3D-Printed Titanium Spacer System expands on Life Spine's interbody portfolio, comprised of PEEK, titanium, and now 3D-printed titanium spacers. The new implants include solutions for ALIF, PLIF/TLIF and Lateral procedures.
GHOST spacers integrate porous surfaces designed to promote bony on-growth while maintaining an external lattice geometry. GHOST is available in a wide range of footprints and lordotic offerings to accommodate varying patient anatomies and pathologies. The system features streamlined instrumentation and is supplemented by Life Spine's wide variety of posterior fixation including AVATAR Percutaneous Screw System, NAUTILUS Spinal Fixation System, CENTERLINE Midline Screw System and ARx Spinal Fixation System.
GHOST Key Features and Benefits:
Integrated porous structure within the endplate surfaces and along the graft window column
Wide array of footprints, heights, and lordotic offerings for ALIF, PLIF/TLIF, and Lateral approaches
Large graft windows to allow for packing bone graft material
Smooth bulleted tip and streamlined instrumentation designed for intuitive insertion