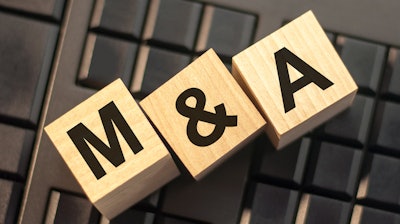 iStock
Globus Medical (NYSE: GMED), a leading musculoskeletal solutions company, and NUVASIVE (NASDAQ: NUVA), the leader in spine technology innovation, today announced they have entered into a definitive agreement to combine in an all-stock transaction. The transaction brings together two technology companies in the musculoskeletal industry, which have a shared vision focused on innovation in a relentless pursuit of unmet clinical needs to improve patient care.
Under the terms of the agreement, which was unanimously approved by the boards of directors of both companies, NuVasive shareholders will receive 0.75 of a share of Globus Medical Class A common stock for each share of NuVasive common stock owned at the closing of the transaction. Based on this exchange ratio, the implied share price for NuVasive would be $57.72, an equity value of $3.1 billion, based on Globus Medical's closing share price on February 8. Following the close of the transaction, NuVasive shareholders will own approximately 28% of the combined company, and Globus Medical shareholders will own approximately 72%, on a fully diluted basis.
"This transaction reflects our mission to become the leading musculoskeletal technology company in the world by developing products that promote healing in patients with musculoskeletal disorders," said Dan Scavilla, president and chief executive officer of Globus Medical. "With NuVasive, we can help support more patients through leading innovation and expanding our commercial reach to provide superior service to our surgeon and hospital partners. We look forward to combining the NuVasive and Globus Medical teams to capitalize on the many opportunities to improve patient care and create sustainable shareholder value."
"Our combination with Globus Medical is transformative, joining two companies with highly complementary capabilities, geographic footprints and customer bases," said Chris Barry, chief executive officer of NuVasive. "Together, we will be able to offer an exceptional portfolio of clinically proven solutions, supported by strong commercial and surgeon education teams. The new company will be well-positioned to deliver value creation for shareholders, further support our surgeon partners—and most importantly, change the lives of more patients."