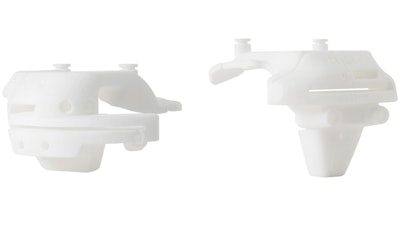 Smith+Nephew
Smith+Nephew today announces a systemic literature review and meta-analysis of its VISIONAIRE Patient-Specific Instrumentation (PSI) showing that its use leads to improvements in alignment accuracy, efficiency in surgical procedures, and reduction in length of hospital stay in comparison with conventional instrumentation.
The research was published online by the Archives of Orthopaedic and Trauma Surgery. Twenty-five (25) relevant studies were included in the meta-analysis, all of which compared VISIONAIRE PSI-enabled Total Knee Arthroplasty (TKA) with conventional instrumentation-enabled TKA. Each study reported on one or more of the following outcome measures: alignment accuracy, intraoperative outcomes (indicative of efficiency), and postoperative outcomes.
The studies demonstrate that, compared to TKA carried out with conventional instrumentation, patients who received VISIONAIRE PSI-enabled TKA experienced the following statistically significant results:
A 40% reduction in the odds of an outlier in the mechanical axis.
More efficient operations, with reductions in operating room time, turnover time, and tourniquet time.
A 53% reduction in the odds of requiring a blood transfusion.
An 11.1% reduction in mean length of hospital stay.
Accurate alignment (+/-3 degrees from neutral) has been shown to correlate with long term arthroplasty survivorship. This meta-analysis provides evidence of reduced odds of mechanical axis outliers versus conventional instrumentation.
Smith+Nephew's VISIONAIRE Patient-Specific Instrumentation includes customized cutting guides designed to reduce the number of steps and surgical instruments required for surgery compared to conventional TKA, creating a simplified surgical environment,1,6 with virtually no in-hospital incremental costs for payors, with post-acute cost savings due to a reduction in the likelihood of readmissions.5 The guides are designed from surgeon-specific preferences, then developed by a dedicated engineer, allowing for personalized performance.