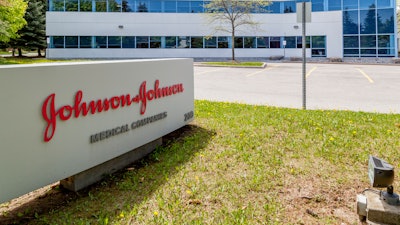 iStock
Johnson & Johnson is launching a new J&J Satellite Center for Global Health Discovery at the Holistic Drug Discovery and Development (H3D) Centre, University of Cape Town, in Cape Town, South Africa. This marks the latest expansion of the J&J Centers for Global Health Discovery, a global network of research collaborations between the company and research institutions to accelerate translational and discovery research to address some of the world's most pressing global health challenges. The satellite center at H3D will work to drive new solutions to address antimicrobial resistance (AMR) with a specific focus on multidrug-resistant Gram-negative bacteria (MDR-GNB).
The establishment of the J&J Centers should help stimulate local innovation and support researchers to drive and advance discovery research and development. Together, teams from the Janssen Pharmaceutical Companies of Johnson & Johnson and H3D will leverage their combined global, institutional and regional strengths to bolster the early-stage science, innovation and talent development needed to tackle AMR.
"Investing to increase the capacity of the innovation ecosystem in Africa is critical to strengthening the R&D pipeline for entrenched and emerging global health challenges," said Ruxandra Draghia-Akli, M.D., Ph.D., Global Head, Global Public Health R&D at Janssen Research & Development, LLC. "By leveraging the unique strengths of H3D and the J&J Centers, we can cultivate the talent and capacity needed to drive innovation in the global fight against AMR."
AMR has been named one of the top ten global health threats by the World Health Organization (WHO) and has the power to transform easily treated diseases into killers by rendering medicines and medical innovations ineffective. In 2019, more than 5 million deaths were attributed to AMR, making it one of the leading causes of death worldwide. MDR Gram-negative bacteria are particularly concerning to public health because of their resistance to multiple antibiotics and the limited availability of treatment options. Currently, all three of the resistant bacteria described as critical priority level by the WHO are Gram-negative.
"Antibiotics have been the backbone of modern medicine for more than a century, but increasing resistance threatens to render them ineffective," said Anil Koul, Ph.D., Vice President of Discovery and Partnerships, Global Public Health R&D at Janssen Research & Development, LLC. "Our innovation in new antibiotic drug discovery must outpace this rising threat, and the new Satellite Center will build on Johnson & Johnson's legacy in AMR and H3D's expertise to help deliver this ambition more quickly to people in need."
The AMR challenge is particularly acute in Africa as well as Asia, where the transmission of pneumonia, diarrheal diseases, tuberculosis (TB), malaria and sexually transmitted infections, coupled with limited data surveillance, has created an environment where significant resistance to antibiotics can develop. Furthermore, local researchers have long faced systemic barriers to accessing the support, resources and infrastructure as well as new technological platforms that are key to tackling significant health challenges like AMR.
"We must come together to advance investment in African-led innovation to protect the health of both our communities and the world," said Kelly Chibale, Ph.D., Founder and Director of H3D. "It is critical that local researchers have the opportunity to investigate the challenges that impact their communities, without having to leave those communities. Being embedded in local communities, H3D is uniquely positioned to provide this opportunity. This collaboration will further foster the talent and provide the tools and opportunity needed to create innovative solutions in public health."