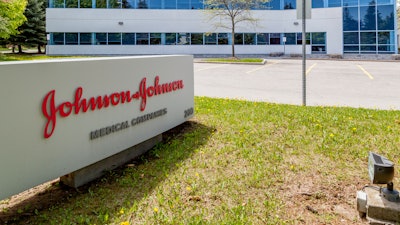 iStock
Johnson & Johnson has appointed Thibaut Mongon as Chief Executive Officer Designate and Paul Ruh as Chief Financial Officer Designate of the future, listed New Consumer Health Company.
The separation, which was announced in November 2021, would create two global companies – the new Johnson & Johnson and the New Consumer Health Company - that J&J said will be better positioned to deliver improved health outcomes for patients and consumers through innovation, pursue more targeted business strategies and accelerate growth.
This leadership transition will occur upon completion of the planned separation of the Consumer Health business, expected to occur within 2023, subject to legal requirements including consultation with works councils and employee representatives, as required. Directors and additional executive leadership appointments will be determined in the coming months as the planned separation process progresses.
"In recent years, I've seen firsthand the strength and value this team brings to consumers around the world. Whether it is sustainable innovation or digitized ways of working, the Consumer Health business of Johnson & Johnson is on the leading edge of global industry and consumer trends. With Thibaut at the helm, we can expect the New Consumer Health Company to remain mission driven with iconic, science-backed brands and a strong commitment to innovation and remarkable talent. He will be supported by Paul, who brings a strong track record of delivering transformational improvements and who has in-depth knowledge and expertise of the consumer goods industry. I am confident that Thibaut and Paul are the right leaders to deliver significant value for stakeholders," said Joaquin Duato, Chief Executive Officer of Johnson & Johnson.
The New Consumer Health Company would be a global consumer health company with brands such as Neutrogena, AVEENO, Tylenol, Listerine, JOHNSON's and BAND-AID.