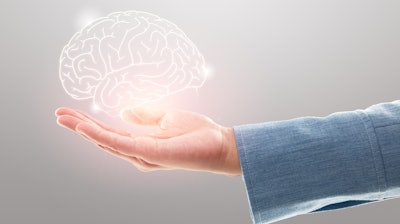 iStock
The U.S. Food and Drug Administration has permitted marketing for the first in vitro diagnostic test for early detection of amyloid plaques associated with Alzheimer's disease. The Lumipulse G β-Amyloid Ratio test from Fujirebio Diagnostics is intended to be used in adult patients, aged 55 years and older, presenting with cognitive impairment who are being evaluated for Alzheimer's disease and other causes of cognitive decline.
"The availability of an in vitro diagnostic test that can potentially eliminate the need for time-consuming and expensive PET scans is great news for individuals and families concerned with the possibility of an Alzheimer's disease diagnosis," said Jeff Shuren, M.D., J.D., director of the FDA's Center for Devices and Radiological Health. "With the Lumipulse test, there is a new option that can typically be completed the same day and can give doctors the same information regarding brain amyloid status, without the radiation risk, to help determine if a patient's cognitive impairment is due to Alzheimer's disease."
The Lumipulse test is intended to measure the ratio of β-amyloid 1-42 and β-amyloid 1-40 (specific proteins that can accumulate and form plaques) concentrations found in human cerebral spinal fluid (CSF), which can help physicians determine whether a patient is likely to have amyloid plaques, a hallmark sign of Alzheimer's disease. Results must be interpreted in conjunction with other patient clinical information.
A positive Lumipulse G β-amyloid Ratio (1-42/1-40) test result is consistent with the presence of amyloid plaques, similar to what would be seen in a PET scan. A negative result is consistent with a negative amyloid PET scan result. A negative test result reduces the likelihood that a patient's cognitive impairment is due to Alzheimer's disease, enabling physicians to pursue other causes of cognitive decline and dementia. The test is not intended as a screening or stand-alone diagnostic assay. There is also the possibility that a positive test result could be seen in patients with other types of neurologic conditions, as well as in older cognitively healthy people, which underscores the importance of using this test in conjunction with other clinical evaluations.