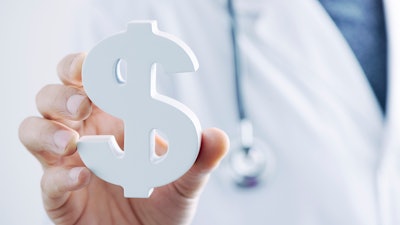 iStock
Pleno, a multi-omic instrument platform company working on biological target detection for clinical testing and biomedical research, announced the close of $15 million in Pre-Series A financing led by experienced life science investors and companies including Medical Excellence Capital and Alexandria Venture Investments. The company also announced the addition of biotech industry veteran Gregory T. Lucier as Chairman of the Board of Directors.
"Rarely do I see a company with the potential to disrupt both emerging and mature markets on the scale of what is possible with Pleno's technology," said Gregory T. Lucier, Chairman of the Board of Directors at Pleno. "This isn't an incremental innovation, it's a game changer for biomedical research and the widespread clinical adoption of applications like liquid biopsies." Mr. Lucier has also made a substantial investment in the company as part of the Pre-Series A funding.
Pleno has developed an enabling technology called Hypercoding, which uses signal processing techniques derived from the telecom industry to deliver ultra-high plexity targeted biological information – including DNA, RNA, methylation, and proteomic content – at scale, precision and performance. The newly raised funds will support the development of Pleno's Hypercoding instrument platform, capable of detecting up to 10,000 targets per sample and processing up to 10,000 samples per day, via a low-cost workflow. This is equivalent to 1,000 times the target multiplexing of polymerase chain reaction technology (PCR) and 100 times the sample throughput of next-generation sequencing (NGS).
"The COVID-19 pandemic demonstrated the limitations of our current biological research and testing paradigms in terms of capability, scalability, throughput, and cost," said Pieter van Rooyen, Founder and Chief Executive Officer at Pleno. "Our technology was born from the desire to enable the simultaneous and rapid detection of more targets, from more samples at a dramatically lower cost, which we believe has the potential to democratize clinical multi-omics and ultimately transform human health."
"I've known Pieter for years and he's built a team that brings rich and varied experience in genomics, biochemistry, and telecom coding algorithms," said Kim Kamdar, Partner at Medical Excellence Capital and Board Member at Pleno. "The unique combination of these capabilities will enable Pleno to upend the status quo in the research and clinical testing markets."
Pleno is based in San Diego's Sorrento Mesa innovation hub proximate to a talent pool of experienced scientists, telecommunication engineers, and biotechnology innovators. The company currently employs 14 full time employees and plans to grow its team in the coming months.