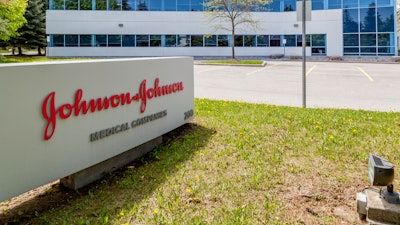 iStock
Johnson & Johnson has provided notice that it will terminate its COVID-19 vaccine manufacturing deal with Emergent BioSolutions.
On Monday, Emergent sent J&J notice of material breach of the agreement, citing failure by the company to provide requisite forecasts of the required quantity.
Under the terms of the agreement, Emergent had agreed to provide contract development and manufacturing services for up to five years, which the company said was originally valued at approximately $480 million in the first two contract years. Emergent estimated that if the agreement were to be terminated, J&J would still owe the company approximately $125 million to $420 million.
According to Reuters, J&J called Emergent's SEC filing "false and misleading."
"We have sufficient capacity across our global COVID-19 vaccine manufacturing network, and we continue to meet our contractual obligations to supply our vaccine," the company said in a statement.