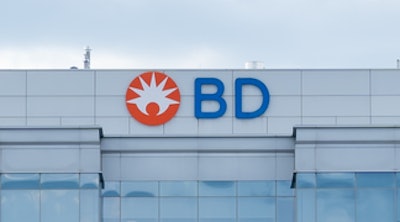 iStock
BD (Becton, Dickinson and Company) today announced it has appointed Simon Campion as executive vice president (EVP) and president of the medical segment for BD, effective July 1, 2022.
Campion, 51, will replace Alberto Mas who previously announced his intent to retire from BD. In this role, Campion will be responsible for the global strategic, operational and commercial performance of the medical segment portfolio and will be accountable for delivering the segment's innovation agenda aligned to the BD 2025 strategy.
Campion will also continue to lead the interventional segment in the interim until a successor is named. He will report to Tom Polen, chairman, CEO and president of BD.
According to Polen, Simon joined BD as part of the Bard acquisition and has been integral in the integration and growth of the legacy Bard businesses across the interventional segment. In December 2017, acquired C. R. Bard for $24 billion.
Campion has served as EVP and president of the interventional segment for BD since September 2018. Prior to that he was president of the BD Surgery business unit, where he integrated legacy Bard and BD product platforms into an integrated surgery offering.
Campion joined Bard in 2008 and held leadership roles in numerous Bard businesses in the U.S. and Europe. Prior to Bard, he held marketing and R&D roles at Cook Medical and Boston Scientific.
Campion holds a Ph.D. in Mechanical Engineering from the University of Limerick in Ireland and a Master of Business Administration from The Open University in the United Kingdom.