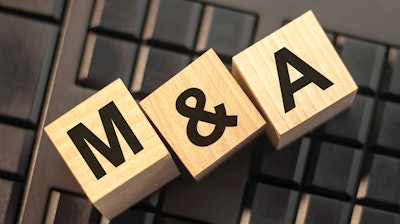 iStock
Meridian Bioscience, a provider of diagnostic testing solutions and life science raw materials, and SD Biosensor and SJL Partners have entered into a definitive merger agreement whereby a newly formed affiliate vehicle of the consortium will acquire Meridian in an all-cash transaction valued at approximately $1.53 billion.
The consortium intends to operate Meridian as an independent entity following the completion of the transaction and the company's leadership team and headquarters are expected to remain in place.
Under the terms of the agreement, Meridian shareholders will receive $34 per share in cash, which represents a premium of approximately 32% over Meridian's closing stock price on the day before the Consortium's first offer before the market open on March 18, 2022 (closing price on March 17, 2022 was $25.67) and a premium of 16% based on the one-month average price per share of common stock commencing June 7, 2022.
"This announcement follows an extensive and deliberate review of Meridian's growth and value creation opportunities in the context of the broader macroeconomic and industry environment. In consultation with external financial advisors and following outreach to potential strategic and financial partners, the Board unanimously agreed that this transaction represents the best path forward for Meridian shareholders, providing them with immediate, compelling and certain value, while enabling the Company to benefit from SDB's and SJL's capital support, expertise and experience," said Meridian Chairman John C. McIlwraith.
"We are excited to announce this new chapter for Meridian after the many years spent transforming the Company for sustainable growth," said Jack Kenny, Meridian's Chief Executive Officer. "In addition to delivering immediate and significant value to our shareholders, we believe the transaction will enhance our ability to serve customers as we navigate the decline in COVID-19 testing demand and develop new products with the benefit of SDB's industry expertise and complementary offerings. Current and prospective employees around the world will also benefit from an even stronger Meridian supported by SDB's and SJL's financial backing and experience. I look forward to working with SDB and SJL and the rest of our Meridian team to build long-term strength and drive further growth in the diagnostics space."