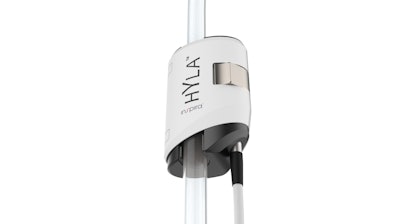 PRNewswire
Inspira Technologies, a respiratory support technology company, said it has signed an exclusive summary distribution agreement with the U.S.-based Glo-Med Networks for the distribution of the HYLA blood sensor device and disposable units across six U.S. states (Texas, New Jersey, New York, Florida, North Carolina and South Carolina).
The summary distribution agreement will be followed by a more comprehensive agreement. The agreement has an initial term of three years, subject to completion of product development and regulatory approvals. The parties will collaborate on the marketing and deployment of the HYLATM blood sensor. Without the need to take actual blood samples from patients, Inspira Technologies' non-invasive optical blood sensor is being designed to perform real-time and continuous blood monitoring to alert physicians of immediate signs of changes in a patient's clinical condition.
Pursuant to the agreement, and in order to maintain exclusivity in the territory, Glo-Med has committed to purchase a minimum order of 3,889 HYLATM blood sensors and 264,873 disposable units for deployment at hospitals and medical centers, subject to regulatory approvals for the sale and marketing of the HYLATM blood sensor device in the 6 states within the United States.
The company said the HYLA blood sensor and ART system have not been tested or used in humans and are subject to completion of development and regulatory approvals.