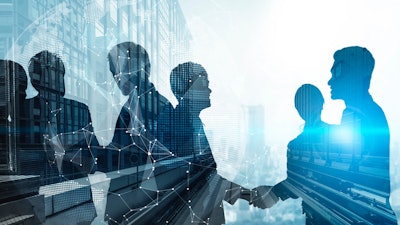 iStock
Bausch + Lomb said that Joseph C. Papa has stepped down as chair of the board of directors and Thomas W. Ross, Sr. has been picked as the new chair.
The company has also begun a search for a new CEO. Papa will remain as CEO and as a member of the board until his successor is appointed.
"Joe has done an incredible job as the former leader of Bausch Health and current leader of Bausch + Lomb. He was faced with numerous challenges when he joined Bausch Health in 2016, and under his leadership key matters, including reduction of debt burdens, settlement of legacy legal matters, investment in R&D and new launches, have allowed the Company to complete its IPO earlier this year," said Ross.
"It has been a privilege to serve as the CEO of first Bausch Health, and now Bausch + Lomb, and to work with amazingly talented and dedicated employees who never wavered from our mission of helping people around the world see better to live better. After six years as CEO, and after accomplishing the IPO of Bausch + Lomb, I believe now is an appropriate time to transition leadership of the Company. I am proud of what we have accomplished during my tenure, and I will leave knowing Bausch + Lomb is well-positioned for continued success as it transitions toward being a separate company," said Papa.
With this announcement, the company is also affirming its full-year guidance range for 2022, which was first announced in its news release on June 8, 2022. Further details will be provided in the Company's second quarter earnings call.
Bausch + Lomb, with the support of its board, said it remains committed to the strategy of completing its spinoff from Bausch Health. Papa's departure is not the result of any disagreement with the company.