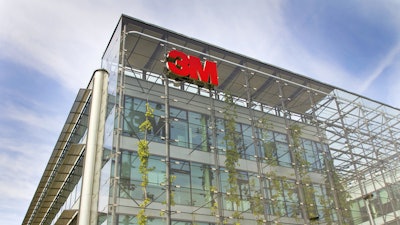 iStock
3M on Tuesday announced its intent to spin off its Health Care business, resulting in two public companies.
The new 3M will remain a global material science innovator serving customers across a range of industrial and consumer end markets, and Health Care will be a global diversified healthcare technology company focused on wound care, healthcare IT, oral care and biopharma filtration.
"Today's actions advance our ability to create value for customers and shareholders," said 3M chairman and chief executive officer Mike Roman. "Disciplined portfolio management is a hallmark of our growth strategy. Our management team and board continually evaluate the strategic options that will best drive long term sustainable growth and value. The decision to spin off our Health Care business will result in two well-capitalized, world-class companies, well positioned to pursue their respective priorities."
As standalone companies, each is expected to benefit from:
Enhanced agility and focus to better position for long term success;
Ability to tailor capital allocation strategies and make company-specific investment decisions to drive innovation and growth;
Compelling investment profiles appealing to different investor bases; and,
Distinct boards and management teams comprised of world-class leaders with relevant expertise and track records driving value creation.
Health Care, with approximately $8.61 billion in sales in 2021, will be a diversified healthcare technology leader with a deep and diverse portfolio of trusted brands, global capabilities, and leadership in attractive end market segments such as wound care, oral care, healthcare IT, and biopharma filtration. Health Care will be better positioned to deliver industry-leading innovation that enables better, smarter, and safer healthcare for patients worldwide.
Health Care will focus on growth, grounded in its strong track record of profitability. With robust cash flow generation, Health Care will be well positioned to pursue its strategic objectives.
Health Care is currently expected to be spun off with net leverage of approximately 3.0x – 3.5x EBITDA and to be positioned for rapid deleveraging. Additionally, New 3M expects to retain a stake of 19.9% in Health Care, which will be monetized over time.
The spin-off is intended to be tax-free for U.S. federal income tax purposes. The company expects to complete the transaction by year-end 2023. The transaction is subject to satisfaction of customary conditions, including final approval from the 3M Board of Directors, filing and effectiveness of a Form 10 registration statement with the U.S. Securities and Exchange Commission, receipt of a tax opinion, receipt of a private letter ruling from the Internal Revenue Service, satisfactory completion of financing, and receipt of other regulatory approvals.
3M will retain responsibility for non-Health Care related litigation, including those related to Combat Arms Earplugs and PFAS.