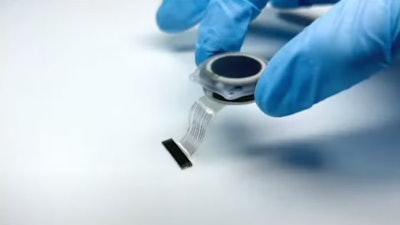 Neuralink/YouTube
The FDA reportedly rejected Neuralink's application to begin human trials of its brain implant technology.
According to Reuters, the company, which is run by Elon Musk, filed with the agency in early 2022 and the FDA answered by pointing out "dozens of issues" with the technology. The safety concerns revolve around Neuralink's lithium ion battery, potential problems with the device's wiring, and whether it can be safely removed from the brain.
Neuralink is reportedly still working on addressing the FDA's concerns. Despite the setback, the company late last year held a press event and claimed to be only six months out from beginning human trials.
"We've been working hard to be ready for our first human. Obviously we want to be extremely careful and certain that it will work well before putting a device in a human," Musk said, who assured the audience that he plans to have a Neuralink device implanted in his own brain.
According to CNBC, Musk said Neuralink's early applications will focus on restoring sight to subjects who were born blind and restoring motor functions for subjects with severed spinal cords.
Neuralink's brain implant would record neuron activity and send the data to external devices via Bluetooth. According to the company's website, users will think about moving their arms or hands and then those intentions would be decoded and sent to the user's computer.