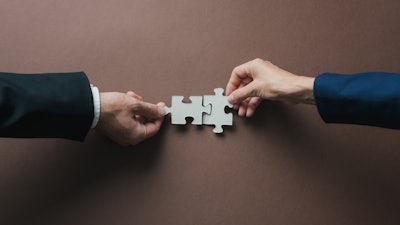 iStock
Teleflex, a global provider of medical technologies, today announced it has entered into a definitive agreement to acquire privately held Palette Life Sciences AB for an upfront cash payment of $600 million at closing, and up to an additional $50 million upon the achievement of certain commercial milestones. The acquisition is subject to customary closing conditions, including receipt of certain regulatory approvals, and is expected to be completed in the fourth quarter of 2023.
The acquisition will expand the Teleflex Interventional Urology portfolio, which includes the UroLift System, to include Non-Animal Stabilized Hyaluronic Acid (NASHA) spacer and tissue bulking products that improve patient outcomes in urology and urogynecology disorders, colorectal conditions, and radiation oncology procedures. Palette Life Sciences is estimated to generate net sales of approximately $56 million, on a standalone basis, in 2023. Assuming a December 1, 2023 close of the transaction, the acquisition is not expected to significantly impact Teleflex's 2023 revenue.
A key product of Palette Life Sciences is Barrigel®, a NASHA spacer designed to reduce radiation delivered to the rectum during prostate cancer radiation therapy, while increasing tumor control and patient quality of life.1 Barrigel® is easily sculpted, highly visible on transrectal ultrasound (TRUS), biodegradable, reversible, and offers one-step assembly in all sites of service. It is estimated that there will be 288,000 new cases of prostate cancer diagnosed in the United States in 2023, with an incidence rate that has increased by 3% per year since 2014.2 Barrigel® received FDA marketing clearance in May 2022, is cleared for marketing in Australia, and is CE Marked.
With urology being a growing market segment showing positive trends, Teleflex expects the acquisition to further its strategic vision and play a role in providing differentiated technology to urologists and related specialties. Teleflex's strong peer-to-peer education, patient outreach, and clinical platform already established for the UroLift® System can provide an immediate benefit for clinicians and a strong runway for clinical adoption of the Barrigel® product.
The Palette Life Sciences portfolio also includes Deflux® and Solesta®, which are NASHA based tissue bulking agents designed to treat pediatric vesicoureteral reflux and fecal incontinence, respectively.