Elcam Medical
Elcam Medical has become the first company in Israel to achieve the prestigious MedAccred Accreditation for Plastics Injection Molding, meeting the stringent audit requirements set by MedAccred subscribing members, including Bausch Health, Baxter, BD, Boston Scientific, Edwards Lifesciences, Johnson & Johnson, Medtronic, Philips, Roche Diagnostics and Stryker.
The MedAccred audit and accreditation program is unique as the sole industry-managed supply chain oversight program for key critical manufacturing processes in the medical device industry.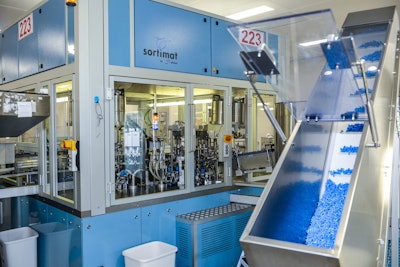 The goal is to assure that critical manufacturing processes meet consensus requirements leading to the production of high-quality end products, ultimately enhancing patient safety.
"The MedAccred accreditation gave us an opportunity to improve our internal processes through methods that are accepted by the leading international medical device companies, as well as an opportunity to standardize processes across our sites and in different territories,' said Igal Kohn, Elcam Medical CEO, in a statement.
Elcam plans to continue the process and obtain accreditation for all production processes, in all sites worldwide, during the next two years.