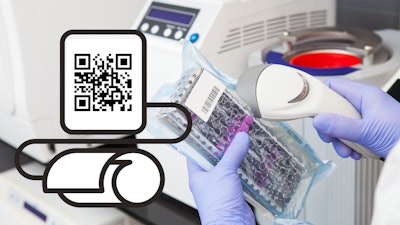 MedAccred
Medical device OEMs have launched a new MedAccred critical process focus area for Labeling, Printing, and Unique Device Identifier (UDI).
This will ensure that medical device information provided to medical staff and patients is reliable, accurate, complies with regulatory requirements and, most importantly, improves patient safety. The new assessment will help the medical device industry avoid costly warning letters and recalls by driving the adoption of stringent manufacturing process controls. It comes in response to changing and increasingly complex global requirements which place extra burdens on content management, product labeling, promotional material and UDI.
Paweena Limjaroen, PhD, Senior Director, Global Labeling and Packaging, Edwards Lifesciences, is chairing the new MedAccred Labeling, Printing and UDI Task Group to develop the industry MedAccred audit criteria, select subject matter expert auditors, and determine which companies meet the rigorous industry requirements to provide oversight for this critical process area.
"In today's ever-changing medical device-labeling landscape, it is more important now than ever to ensure labeling documentation is regulatory compliant. The MedAccred Labeling, Printing and UDI Task Group's role is to provide medical device companies with structure and requirements to assist in identifying and implementing industry best practices for global market compliance," Paweena said.
The focus of the new MedAccred Labeling, Printing, and UDI Accreditation is on systems compliance and includes:
Data Management
Hardware Systems Management
Software Systems Management
Translation Management
Documentation and Training
Communications
The MedAccred Labeling, Printing, and UDI Task Group is open to participation from suppliers and other OEMs within the industry. Companies currently subscribing to the MedAccred program are Bausch Health, Baxter, Becton Dickinson, Boston Scientific, Edwards Lifesciences, Johnson & Johnson, Medtronic, Philips Healthcare, Roche Diagnostics and Stryker.