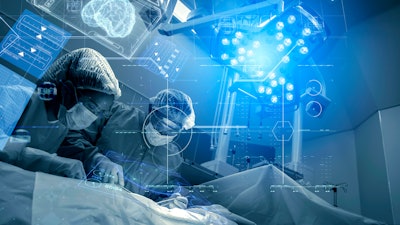 iStock
OMNIVISION, a developer of semiconductor solutions, including advanced digital imaging, analog, and touch & display technology, and AdaptivEndo, the company specializing in single-use endoscopy technology, today announced their partnership to provide a flexible, unified platform for hybrid and single-use endoscopes, including systems used for gastroenterology, hepatology, urology, gynecology, and advanced endoscopic surgery (spinal and cardiac electrophysiology).
The two companies have collaborated to provide the medical industry with unified endoscope consoles specifically designed for use in and out of the operating room. The system uses OMNIVISION image sensors for high-performance imaging and has simplified controls. AdaptivEndo's clinician-driven design of the system is optimized for cost and performance.
Typical single-use endoscopes can be expensive or provide subpar clinical performance, and many require unique consoles for each application. On the other hand, reusable endoscopes provide inconsistent performance and require rigorous and frequent reprocessing, risking pathogen exposure to the patient. The OMNIVISION-AdaptivEndo partnership supports the development of AdaptivEndo's unified console platform and hybrid/single-use endoscopes. While utilizing common consoles, each AdaptivEndo endoscope incorporates a clinician-driven feature set that is unique to specific clinical procedures, such as ureteroscopy, duodenoscopy, and cholangioscopy. For example, the ureteroscope incorporates a backflow prevention valve and integrated irrigation control, while the cholangioscope incorporates suction control into the handle and enhanced tool passage.
While addressing the specific requirements of each unique clinical procedure, the endoscopy platform itself will have common parts, connections, and consoles integrated within a single platform for use across the operating room, emergency room, and ambulatory surgical center.