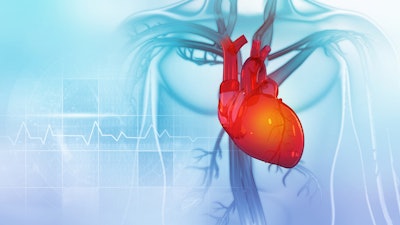 iStock
Abbott today announced two approvals as part of its growing suite of electrophysiology products in the global market. The company's TactiFlex Ablation Catheter, Sensor Enabled, an ablation catheter with a flexible tip and contact force sensing, received CE Mark for treating people with abnormal heart rhythms like atrial fibrillation (AFib). Abbott's FlexAbility Ablation Catheter, Sensor Enabled also recently secured an expanded indication for treating patients with a complex heart condition by the U.S. Food and Drug Administration (FDA).
The European launch of TactiFlex is the latest within Abbott's portfolio of electrophysiology solutions designed to treat arrhythmias – especially around AFib, the most common arrhythmia that is a growing epidemic affecting 37 million people worldwide6. Initial cases leveraging TactiFlex occurred in the United Kingdom and Germany.
"When we treat complex ablation cases for people battling arrhythmias, we want to eliminate the arrhythmia and get our patients back to living their lives," said Isabel Deisenhofer, M.D., professor, head of the department of Electrophysiology at the German Heart Centre Munich in Germany. "The TactiFlex catheter's data around using high-power during ablation will be game-changing for patients. When you combine these tools with Abbott's EnSite X EP System, the innovation is truly opening new doors in patient care."
Abbott's TactiFlex catheter uses a tip design with a laser-cut pattern that flexes when in contact with the heart wall to direct irrigation flow to the treated tissue and to increase catheter stability by up to two-times for consistent therapy delivery.
Abbott's TactiFlex catheter is now available in Europe, Africa, Japan and Australia. It is currently undergoing FDA review for pre-market approval.
The company also received FDA approval for an expanded indication of its FlexAbility Ablation Catheter, Sensor Enabled (SE), a flexible tip catheter that helps physicians identify abnormal signals and apply therapy to treat a complex heart condition known as ventricular tachycardia (VT) in patients with non-ischemic cardiomyopathy (NICM). NICM is a type of heart muscle disease that prevents the heart from pumping blood effectively. This is associated with VT, a fast heart rhythm that can lead to cardiac arrest if untreated. Procedures to treat these patients are considered complex due to the nature of the disease itself and the need to treat both inside and outside surfaces of the heart.