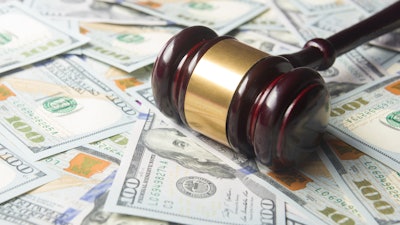 iStock
Eargo, a California-based hearing aid company, has agreed to pay $34.37 million to resolve allegations that it submitted or caused the submission of claims for hearing aid devices for reimbursement to the Federal Employees Health Benefits Program (FEHBP) that contained unsupported hearing loss diagnosis codes.
The FEHBP provides health benefits through various health insurance carriers and covers over eight million federal employees, retirees, former employees, family members and former spouses. FEHBP carriers that offer a hearing aid benefit require that claims for hearing aid devices include a hearing loss-related diagnosis code. These diagnosis codes must be supported by a hearing loss diagnosis, which is typically based on a hearing test performed by a health care provider.
"The FEHBP plays a vital role in ensuring the health and wellbeing of our nation's dedicated civil servants and their families," said Principal Deputy Assistant Attorney General Brian M. Boynton, head of the Justice Department's Civil Division. "The Department of Justice is committed to the integrity of this program and will pursue appropriate remedies against providers who misuse it."
Eargo confirmed the civil settlement agreement with the US Department of Justice but denied the allegations and did not admit liability.
"We are pleased to reach the resolution announced today and plan to engage with the government regarding potential coverage of Eargo hearing aids for federal employees going forward," said Christian Gormsen, President and Chief Executive Officer. "We remain committed to our mission to improve hearing aid accessibility and to create innovative products that reduce the stigma of hearing loss. We are also continuing to invest significant time and resources into our company-wide compliance program. One of our top management priorities is to regain coverage of Eargo for government employees under the FEHB program. We are very pleased that the Office of Personnel Management ("OPM"), the federal agency responsible for administering the FEHB program, has agreed to not take administrative action seeking the exclusion of Eargo from the FEHB program, and has indicated there will be an opportunity for further dialogue with us."