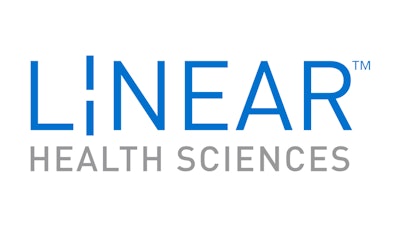 Linear Health Sciences
Medical device company Linear Health Sciences has received U.S. FDA clearance and Health Canada approval of its Orchid SRV, a tension-activated breakaway safety release valve designed to reduce the risk of IV catheter failure and replacement in hospitals. The company also announced the simultaneous launch of Orchid SRV Type D, a Class I device based on the same proprietary platform technology for use in surgical/wound, nephrostomy, and abscess drainage.
"Despite great advances in other areas of medicine, there is still a significant unmet need for improved safety in IV therapy," said Nancy Moureau, PhD, RN, CRNI, CPUI, VA-BC, a vascular access practice who conducted the survey. "With an estimated 90 percent of hospitalized patients requiring treatment using IV therapy and a need to maintain those devices, it is time for a product like the Orchid SRV, not only to increase patient and staff safety but also to reduce cost associated with accidental dislodgment."
The Orchid SRV is a sterile, single-use connector for needle-free access that, when activated, makes return to treatment fast, simple, and clean, while improving both the patient and clinician experience. Clinical simulation testing of 360 Orchid SRVs showed that the device prevented IV dislodgement by 91.1 percent across all test groups. The Orchid SRV is indicated for use during direct injection, intermittent infusion, and continuous infusion.
"We designed Orchid SRV to disrupt an area of medicine long overlooked and due for positive change," said Dr. Ryan Dennis, Linear Health Sciences co-founder and CEO. "We expect our current and future pipeline of platform technology-based products to help change the standard of practice in vascular access and medical tubing applications as a whole."
Orchid SRV is placed between the existing IV extension set and general IV tubing connection intended to be used for delivery of fluids to and from an IV catheter. When tension (of up to 3.25 lbs.) acts on the IV line, the valve separates and seals off both sides of the IV, creating a sterile barrier. The clinician then restores the line simply by removing the separated halves and replacing them with a new, pre-packaged, sterile valve.
"The power of our breakaway safety release valve technology platform has been demonstrated and is now validated by both the FDA's and Health Canada's clearance of the Orchid SRV," said Dan Clark, co-founder, president, and COO of Linear Health Sciences. "Our platform expands with the addition of Orchid SRV Type D, and we look forward to developing new use cases for it in other areas of medical tubing in the future."