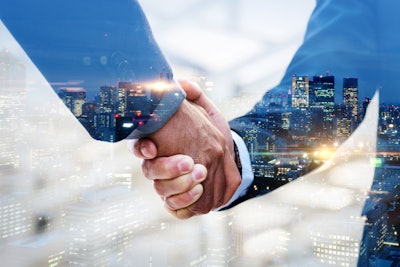 iStock
ResMed, a maker of medical devices for sleep apnea, COPD, and other chronic diseases, will acquire privately held MEDIFOX DAN, a German provider of out-of-hospital software solutions, for approximately $1 billion.
The transaction is expected to close by the end of the second quarter of ResMed's fiscal year 2023 (December 31, 2022), subject to regulatory clearances.
"With the acquisition of MEDIFOX DAN, a fast-growing and innovative German healthcare software leader, we will expand ResMed's SaaS business portfolio outside our current base in the U.S. market and strengthen our position as the global leader in healthcare software solutions for lower-cost and lower-acuity care," said Mick Farrell, ResMed CEO. "MEDIFOX DAN has a strong track record of innovation, fully aligned with our teams at Brightree, MatrixCare, and beyond. MEDIFOX DAN's customer centricity has built strong and ongoing, growing demand for its software solutions across Germany, and we expect that momentum to continue and strengthen as we become one global team."
MEDIFOX DAN is headquartered in Hildesheim, Germany, and employs over 600 people. ResMed plans for MEDIFOX DAN to operate under its current brand within the ResMed SaaS business – as Brightree and MatrixCare do today.