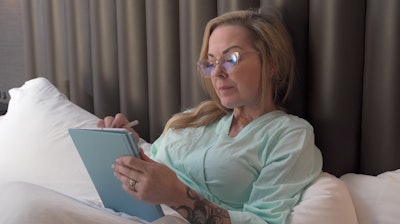 Business Wire
InHealth Technologies, a business unit of Freudenberg Medical, announces today the U.S. commercial launch of the Blom-Singer Day&Night HME, a device for people who have undergone total laryngectomy.
Compatible with the entire family of InHealth products, this single-use heat and moisture exchange (HME) can be worn all day and all night, including at bedtime.
A total laryngectomy is a surgical procedure that removes the patient's larynx, or voice box, typically as a treatment for laryngeal cancer. Since Drs. Blom and Singer pioneered the methods of tracheoesophageal puncture and valved silicone voice prosthesis over 40 years ago, InHealth Technologies has grown to be one of the world's leading manufacturers and suppliers of advanced voice restoration systems.
The Day&Night HME provides warmed, filtered, and humidified air to laryngectomy patients, reducing respiratory symptoms that can occur following the procedure. Available in packs of 30, each disposable Day&Night HME can be used for up to 24 hours. Like InHealth's other HMEs, it is available in both ClassicFlow and EasyFlow breathability models, suitable for a wide range of activity levels and lifestyles.