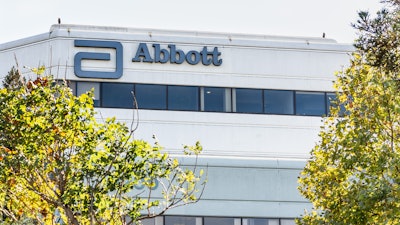 iStock
The FDA has approved Abbott's new Proclaim Plus spinal cord stimulation (SCS) system featuring FlexBurst360 therapy.
The company said FlexBurst360 therapy offers pain coverage across up to six areas of the trunk and/or limbs and enables programming that can be adjusted as a person's therapeutic needs evolve.
BurstDR therapy is Abbott's exclusive stimulation technology that delivers pulses – or bursts – of mild electrical energy to alter pain signals as they travel from the spinal cord to the brain.
Using FlexBurst360 therapy on the Proclaim Plus system, physicians can identify the lowest effective dose of stimulation for each patient and adapt it based on evolving pain needs. The system allows doctors control over multiple independent BurstDR stimulation areas to provide broader pain coverage without overstimulation risk.
The Proclaim Plus system with FlexBurst360 has therapy settings that can be accessed using either a personal mobile device or through an Abbott-provided mobile device. Patients can use the same device to access Abbott's proprietary NeuroSphere Virtual Clinic, a first-of-its-kind neurostimulation technology in the U.S. that allows patients to communicate with physicians, ensure proper functionality of their device, and receive remote adjustments to their therapeutic settings as needed.