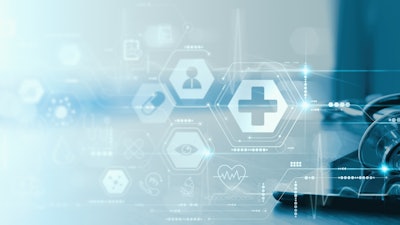 iStock
TransMed7 announced today that the "First in Human" clinical case of the commercial production version of a Heron XPS device, a vacuum-assisted, Single Insertion/Multiple Collection (SIMC) Soft Tissue Biopsy device, was successfully performed.
The Heron platform of devices for soft tissue biopsies and interventional procedures for nearly all organs (excluding lung at present) and soft tissue outside of the breast is based on and adapted from TransMed7's patented Zero5 work element composed of a fused, single element constructed from 3 hypotubes, laser cut and welded to form articulable twin cutter blades at the end of a rotating open tube.
This element gently penetrates, cores, severs, and provides a pathway to transport multiple tissue samples via a closed-circuit fluid management and vacuum system into a detachable chamber. Zero5 forward coring technology enables these devices to reliably and consistently obtain full-core, uniform-diameter samples with intact architecture from all of the various soft tissues.
The Heron platform of soft tissue biopsy devices includes three models of hand-held, ultrasound guided, vacuum assisted, full fluid management, SIMC devices. The Heron XP device model is designed for fully automated cycling (tissue coring, part-off, and transport), and features an optional side shielding scoopula in short or long version. The Heron XPK and XPS full featured models are designed for manual coring length control and automatic tissue transport.