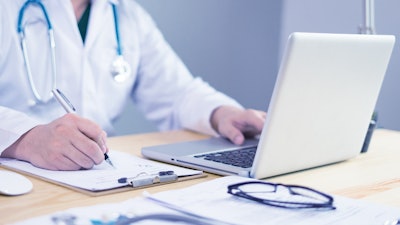 iStock
Force Therapeutics announced the availability of its Remote Therapeutic Monitoring (RTM) solution, which allows health systems, physician practices and ambulatory surgical centers to provide patients with virtual physical therapy and remote monitoring that adheres to CMS guidelines.
The company's provider-prescribed digital care management platform is validated to provide compliant documentation for the new RTM Current Procedural Terminology (CPT) codes finalized by the Centers for Medicare and Medicaid Services.
To qualify for reimbursable RTM, healthcare organizations must leverage software that is deemed a medical device. Patients must opt into the RTM service, which must be prescribed by a physician, wirelessly synced with the provider's office, and actively collecting data for at least 16 days per month.
The Force Therapeutics platform supports continual patient engagement with the delivery of provider-prescribed digital education, video content, and remote physical therapy to patients recovering from injury or surgery at home. Patients are connected to their care teams via remote monitoring and messaging tools, and are routinely prompted to report their progress and complete patient-reported outcomes assessments. Clinicians use real-time status updates to monitor patients' therapeutic progress and identify at-risk patients in need of intervention or support.
Force Therapeutics has already launched its RTM solution with several clients, enabling billing opportunities for remote patient communication, data collection, and progression tracking. The Force Therapeutics platform serves as a conduit to provide non-physiological patient data to physicians and care teams, an approach which mirrors the design of the new RTM services. The Force platform averages an 89% patient opt-in rate across clients, and drives high patient engagement throughout an episode of care.