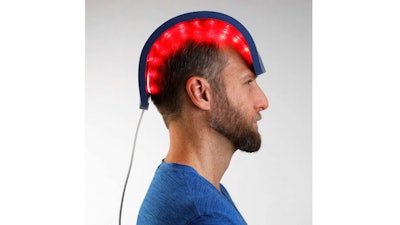 Celluma
BioPhotas, the manufacturer of the Celluma SERIES of light therapy devices, announced today that it received certification to European Council Medical Device Regulation 2017/745 for low level light therapy devices. Over the course of the last several years, the European Medical Device Authorities have been transitioning from the Medical Device Directive (MDD) to the Medical Device Regulation (MDR). The company believes it is the first low-level light therapy device manufacturer to be certified to the new MDR standards.
Rapidly approaching 100,000 light therapy panels sold around the globe, the Celluma SERIES continues to be recognized as best-in-class LED light therapy, amassing nearly 70 industry awards for best product, most innovative product and best new product in the medical aesthetics and pain management space. The company's flagship product, the Celluma PRO, continues to reign as the most-awarded LED panel on the market and the Celluma DELUX is the first portable full-body device that carries multiple regulatory credentials and eliminates the exorbitant cost and space requirements of LED beds. The Celluma SERIES is legally registered for sale in 98 countries world-wide.
As previously announced, the company relocated into a new corporate headquarters in Tustin last month, a move made specifically to expand manufacturing capacity and support continued growth of domestic and international sales.