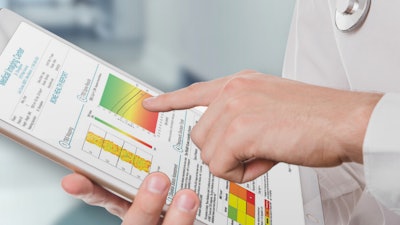 Medimaps
Medimaps Group, a Swiss/Global med-tech company specializing in image-processing software with AI capabilities for assessing bone health, announced today it received the Medical Device Regulation (MDR) certification from its notified body BSI (CE 2797) for its management system and product portfolio.
The new MDR came into effect in Europe in May 2021 and it represents the most significant change to the European healthcare regulatory framework in decades. The certification ensures that medical device manufacturers meet the most stringent quality requirements in order to commercialize their products in Europe. It upgrades the 93/42/EEC directive certification which the company has held for years, confirming its solidity and reliability to deliver high quality products. Through the MDR, Medimaps Group was able to increase the robustness of its clinical evaluation, technical design, and post market surveillance.
With this certification, Medimaps Group can continue to supply without interruptions certified TBS iNsight software at the highest standard to its valued customers in Europe and subsequent markets. TBS iNsight is a medical image processing device seamlessly integrated into dual-energy X-ray absorptiometry (DXA) scanners, and/or X-rays and CT PACs systems, used to measure BMD to detect bone fragility in osteoporosis patients. The software provides deep tech bone texture analysis related to bone micro-architecture and complements BMD measuring and clinical risk factors to refine the management of osteoporosis without further examination or radiation.
TBS iNsight is recommended in over 30 medical guidelines worldwide and published in over 1,000 peer-reviewed scientific articles. It is CE marked, FDA approved enabling commercial availability in 60 countries worldwide. It benefits from reimbursement in certain countries, including dedicated CPT codes in the USA.