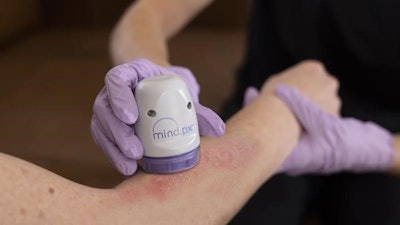 Mindera
Mindera Health announcesd the signing a commercial agreement with Occum Health, a healthcare solutions company for self-insured employers. Through this agreement, Mindera's proprietary psoriasis biologic prediction test, Mind.Px, is available to Occum Health's more than 500 self-insured clients and key strategic partners.
"We are thrilled to have the opportunity to partner with Occum Health in offering Mind.Px to their clients and strategic partners. Mind.Px's ability to inform biologic class choice in plaque psoriasis patients is a natural fit for Occum Health, who shares in our vision of delivering savings and improved care quality for their clients and their members," said Ron Rocca, CEO of Mindera Health. "Innovative partnerships of this kind ensure that we are able to raise broad awareness for Mind.Px amongst all healthcare stakeholders and facilitate the adoption of a more personalized approach the treating these patients, that will improve both health and non-health related outcomes."
"Mind.Px represents an exciting addition to our portfolio." said Don Marette, President of Occum Health. "New and innovative assets like Mind.Px are key drivers of Occum Health's continued growth, enhancing the value proposition of our direct-to-employer offerings.".
In the United States, psoriasis affects more than three percent of the population, leading to healthcare costs of more than $110 billion annually. Specialty drug spending for psoriasis is escalating at exponential rates, and biologics are often identified by payers, employers and pharmacy benefit managers as being in their top drug expenditures each year. Furthermore, successful patient responses to currently available biologic treatments are roughly 52 percent, leading to trial-and-error patient treatments and increased healthcare costs.