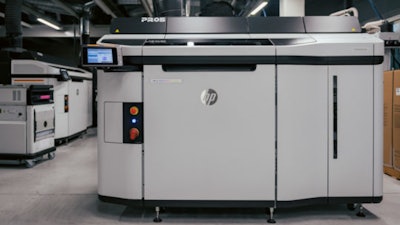 HP/Adaptiiv
Adaptiiv Medical Technologies is collaborating with HP Inc. and Varian, a Siemens Healthineers company, to advance the quality of and access to personalized cancer care for U.S. patients with 3D printed medical devices.
HP's Multi Jet Fusion platform provides access to 3D printing technology that is used to produce flexible, patient-specific parts at high throughput. HP 3D printing is suitable for use in healthcare because of the speed, quality and economic advantages gained through HP's scalable manufacturing processes.
Adaptiiv will also work with Varian to expand access to personalized, patient-specific 3D printed medical devices. This agreement advances Varian's commitment to meeting evolving customer needs and improving the patient experience.
Earlier this year, Adaptiiv received U.S. FDA 510(k) clearance for the Adaptiiv On Demand service to manufacture and deliver 3D printed patient-specific medical devices. 3D printed medical devices conform to patient anatomy thereby improving the accuracy of dose delivery while the integration of Adaptiiv software into clinical workflows provides improved efficiencies, such as reducing patient set up time both in CT simulation and on the treatment unit.
"This is a tremendous milestone for Adaptiiv's vision to democratize personalization in radiation treatment," said Adaptiiv CEO Alex Dunphy. "Collaborating with brands like HP and Varian who stand for quality and innovation will ensure our solutions reach patients around the world. The last mile of radiation therapy needs to evolve and our solutions provide greater access to personalized care, while improving treatment and creating workflow efficiencies for cancer centres around the world."