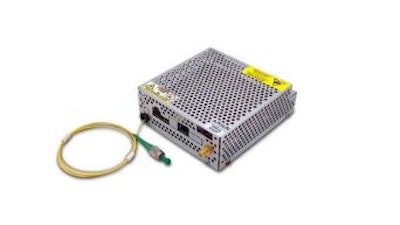 Excelitas Technologies
WALTHAM, Mass. - Excelitas Technologies recently announced the Axsun Azmyth next-generation SS-OCT imaging platform. Featuring a new VCSEL laser module and high-speed driver electronics, Azmyth supports A-scan rates up to 800 kHz.
By integrating data acquisition (DAQ) electronics and an array of customizable peripheral components, Axsun Integrated Imaging Engines enable compact SS-OCT imaging systems while achieving short time-to-market and an opportunity to scale rapidly. Features include:
2x-4x faster A-scan rate
50% smaller footprint
Enhanced configurability
Turnkey solutions available
For additional information, visit https://www.excelitas.com/product/high-speed-ss-oct-tunable-laser-engines.