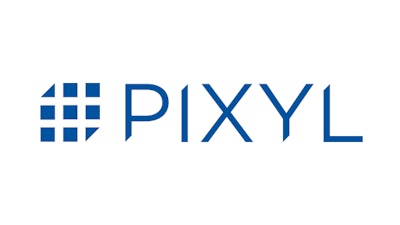 Pixyl
Pixyl has announced FDA 510(k) clearance for Pixyl.Neuro™, next-generation AI software for brain MRI analysis that recently demonstrated enhanced detection rates up to 28%1.
Pixyl is a French medtech specializing in AI-powered MRI solutions to improve patient care. Pixyl.Neuro™ automatically analyzes brain MRI images to support rapid detection, early diagnosis and objective monitoring of neurological disorders, leveraging generative AI technology to ensure robust performance in real-world practice.
"AI-driven MRI analysis opens the possibility of accessing previously unavailable clinically-relevant information to reinforce radiology workflows, especially in the context of neurological disorders." explains Pr. Lotfi Hacein-Bey, Chief of Division of Neuroradiology at UC Davis. "With disease modifying treatments for MS and now Alzheimer's Disease, it is more important than ever to highlight activity and monitor disease evolution."
Pixyl.Neuro™ was designed to improve detection of neurological disease activity, accelerate MRI reading time, and provide peace-of-mind for the 83% of MS MRI exams that are stable2. Brain region volumes are quantified and compared to normative data to identify abnormal atrophy earlier and help support differential diagnosis. The solution uses minimal MRI protocols and provides results in a matter of minutes.
According to Pr. Hacein-Bey, "Pixyl's FDA approval holds great promise for supporting the management of neurodegenerative and neuroinflammatory disorders. We chose Pixyl to answer our routine practice needs based on their track-record of delivering high-quality brain MRI solutions. I am delighted to partner with Pixyl and I look forward to the benefits it will bring to our radiology workflow and patient care."
Pixyl's adherence to the latest FDA AI guidelines in obtaining approval underscores their commitment to developing high-quality medical imaging AI solutions. Additionally, Pixyl.Neuro has received the CE-mark class IIa certification in the European Union under the new Medical Device Regulations.
Precision medicine heralds a new era in patient care. One where medical professionals using the latest AI solutions can rapidly access the information needed to diagnose and manage diseases earlier.
Pixyl.Neuro is used in more than 12 countries across Europe, North America and Africa, and has observed a four-fold increase in exam volume since December 2022.
The solution is available directly from Pixyl and from select distributors.
[1] Dehaene et al. Radiologists and Artificial Intelligence on clinically relevant metrics for detecting activity in Multiple-Sclerosis patients. ESNR 2023
[2] Cohan, S. & al. (2016). BMC Neurology 16 doi:10.1186/s12883-016-0699-8