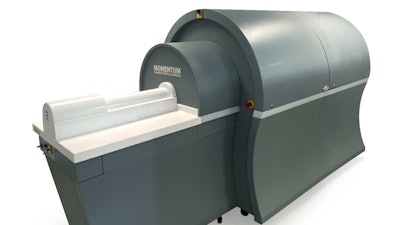 Magnetic Insight
Magnetic Insight, a provider of Magnetic Particle Imaging (MPI) technology, announced today that its latest Momentum MPI scanner has been installed at City of Hope, one of the largest cancer research and treatment organizations in the United States and a research center for diabetes and other life-threatening illnesses. The scanner will be housed at City of Hope's pre-clinical research facilities in Los Angeles.
The new imaging system at City of Hope will be a resource to help accelerate discoveries for not only cancer but also diabetes and other life-threatening diseases by facilitating the studying of animal models. The Momentum MPI scanner enables preclinical testing of the imaging protocols and cell therapies being translated to clinical research applications by capturing pathophysiology currently invisible to traditional imaging techniques. While Magnetic Insight has shipped pre-clinical imagers worldwide, they are now scaling MPI technology to clinical scale. This new information lets MPI offer what no other imaging modality can: the ability to monitor a costly cell therapy directly and inform physicians on the best clinical management.
The goal is for City of Hope researchers to help develop MPI so that it could allow clinicians to directly image cell therapies following administration to inform clinical decision-making by capturing cellular-level information unavailable from conventional imaging modalities (CT, MRI, PET, or SPECT). This increased imaging ability includes cell therapy location, migration, persistence, and quantity, which are critical measures of whether a cell therapy is working or if cancer has escaped the immune system.