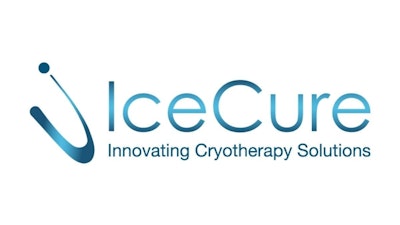 IceCure Medical
IceCure Medical, developer of the ProSense System, a minimally invasive cryoablation technology that destroys tumors by freezing as an alternative to surgical tumor removal, today announced that Health Canada, the Canadian government's regulatory agency, has approved IceCure's ProSense System, disposable cryoprobes, and introducers as cryosurgical tools for indications including:
Tumors – ablation of benign and malignant tumors of the lung, liver, kidneys, and musculoskeletal system, and benign tumors of the breast;
General surgery;
Palliative intervention; and
Other surgeries.
"As we continue to gain traction in the United States, this approval in Canada will create synergies for us in the broader North American market. We have been directly engaging with healthcare providers through education, hands-on training seminars, marketing, and sales in the U.S. and we will expand these activities into Canada. We have already been contacted by multiple Canadian healthcare providers with requests to purchase and implement ProSense," stated IceCure Chief Executive Officer, Eyal Shamir.
IceCure's cryoablation system currently has regulatory approval for various indications in 15 countries, including in the U.S., Europe, and China.