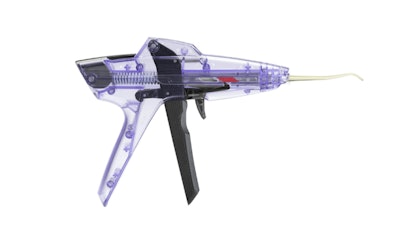 Marrow Access
Marrow Access Technologies announced today that it signed a distribution agreement with Spartan Medical. The distribution agreement will provide patients in the Department of Veterans Affairs (VA) and Department of Defense (DoD) access to the SmartShot Marrow Access Device, a novel solution for using the body's own stem cells and healing capabilities to treat orthopedic soft tissue injuries of the knee, hip, shoulder, foot, and ankle.
Marrow Access Technologies has taken a significant commercial step forward by partnering with Spartan Medical, a service-disabled veteran-owned business, to access the extensive federal marketplace of the Veterans Health Administration. This healthcare system is the most extensive integrated healthcare system in the U.S., catering to over 9.1 million veterans.
SmartShot uses a patented mechanism to create deep, micro-needle channels into the bone to stimulate the patient's healing reaction. The penetration of the outer layers of bone allows blood and stem cells from within the bone marrow to activate cartilage, ligament, bone, and tendon healing. In a recently published independently funded and peer-reviewed animal study, researchers at the University of Pennsylvania concluded that SmartShot best preserved the underlying subchondral bone compared to traditional marrow access approaches.
SmartShot is commercially available in the United States with rapidly expanding distribution.