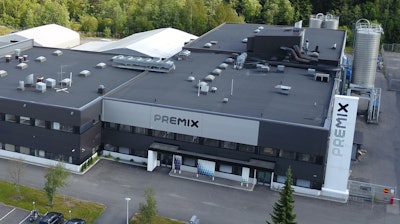 Premix
The U.S. Department of Defense, working with the Department of Health and Human Services, awarded a $79.9 million contract to Premix to establish a plastic compound manufacturing plant in North Carolina.
The facility will primarily produce plastic materials for diagnostic testing. The facility will be built in Gaston County, centrally located in the growing region of advanced manufacturing in the southeast U.S. and is planned to be operational by September 2025.
Family-owned Finnish-based Premix Group is a market leader in electrically conductive plastics.
During the COVID-19 pandemic Premix ensured global PRC tests by securing the availability of the electrically conductive plastic resin that is used to manufacture pipette tips.
The new state-of-the-art facility will produce plastic compounds primarily suitable for pipette tips to meet the growing demand and stringent quality requirements for diagnostic testing.
The increased production capacity will result in material for pipette tips enabling more than 200 million COVID-19 PCR tests monthly.
When fully operational, the facilities will employ about 30-35 people. Some recruitment has already begun.
The agreement was funded through the American Rescue Plan Act to enable and support U.S. domestic industrial base expansion for critical medical resources.