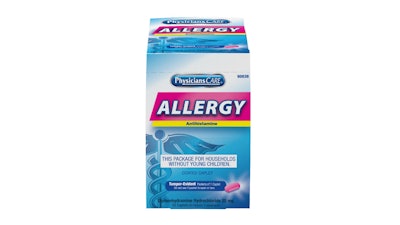 CPSC
Acme United has recalled PhysiciansCare Brand Allergy Relief and Cold and Cough Tablets due to failure to meet child resistant packaging requirement, which increases the risk of poisoning.
The recalled products contain diphenhydramine hydrochloride and acetaminophen which must be in child resistant packaging as required by the Poison Prevention Packaging Act (PPPA). The packaging of the products is not child resistant, posing a risk of poisoning if the contents are swallowed by young children.
The recall impacts about 2,400 products.